Medical Tourism in Korea

Smart. Fast. Affordable.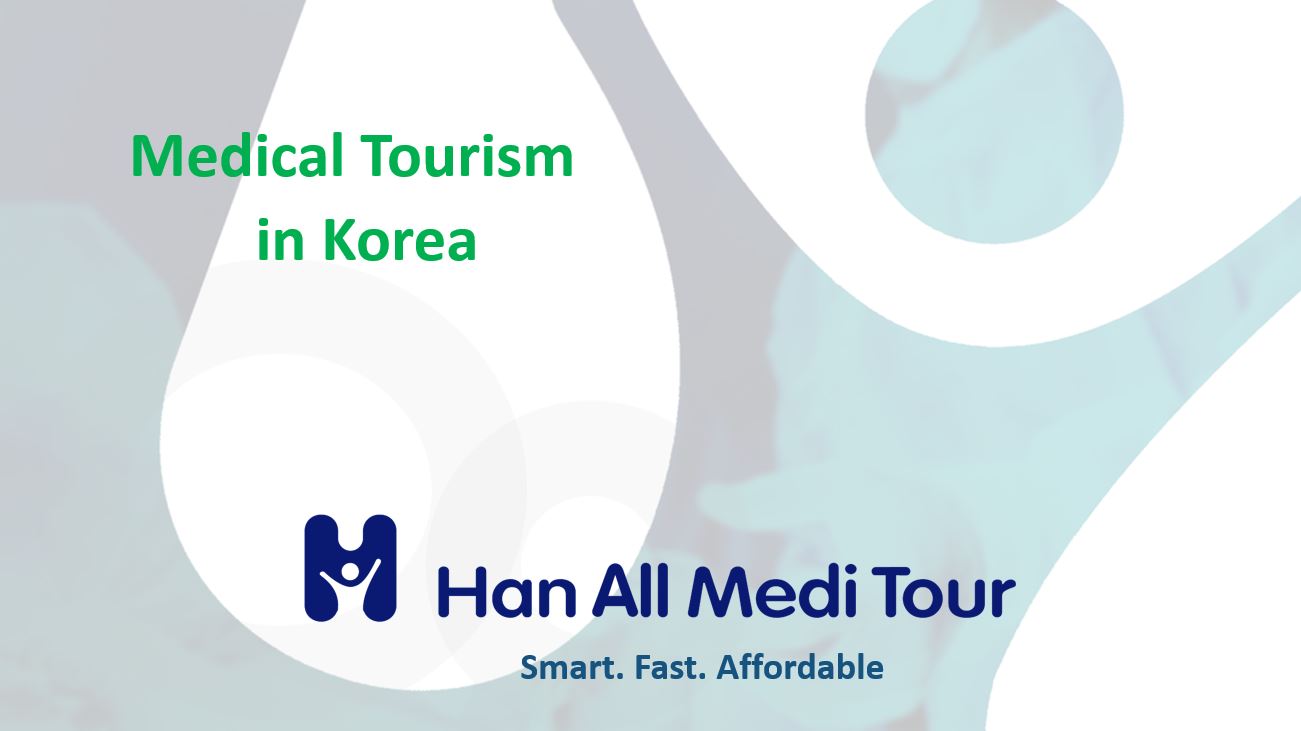 More Info


Medical Korea! Where your days begin again!
Korea, a world leader in medical technology
Excellent in diverse procedures and treatments for vast spectrum of medical issues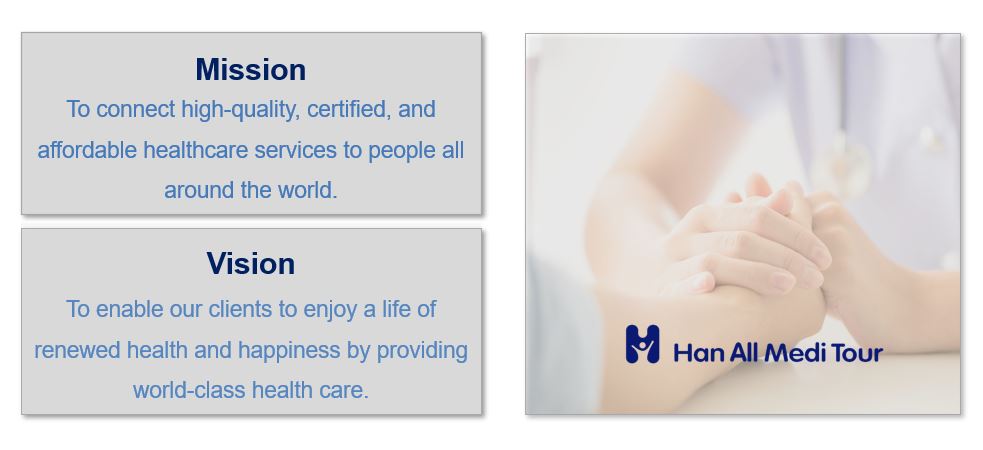 WHY CHOOSE KOREA AS YOUR MEDICAL TOURISM?

Excellent health care professionals with exceedingly proven track record of experiences
Immerse in Korea's diverse range of K-POP, cultural, historical and natural attraction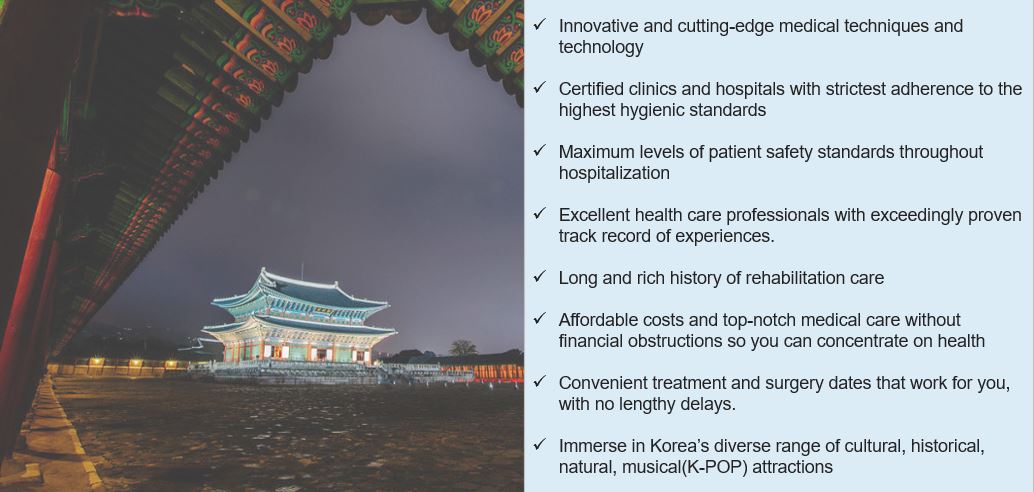 More Info


Combining medical excellence with luxury travel
Professionals with extensive medical travel and healthcare experience
Assist you to find your best medical provider, from diagnostics to procedures and surgeries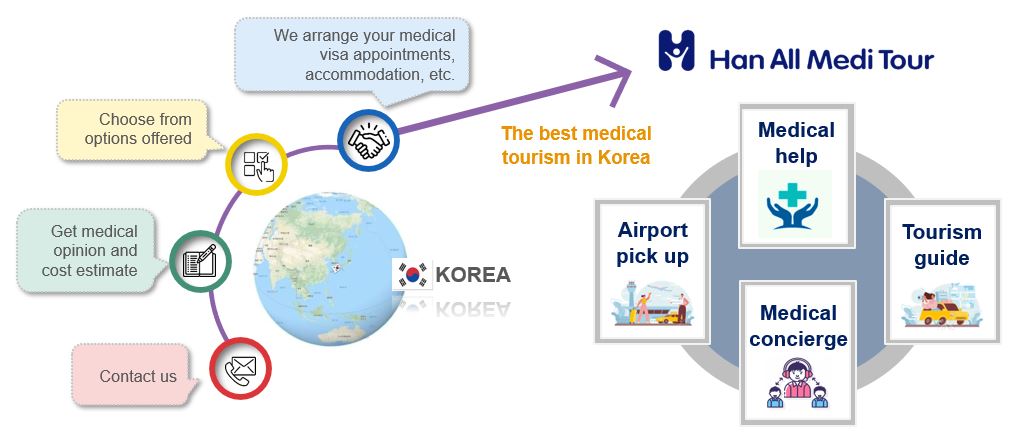 Han All Medi Tour Partnership
We participate in Korea's best hospitals and medical staff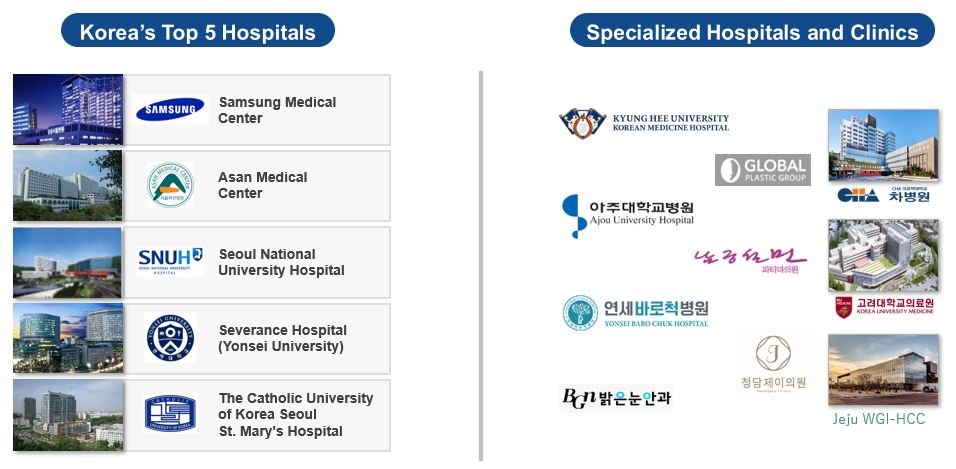 More Info


Why Korean Top hospitals are the best?
The world best medical technology and services
Leading edge technology robot equipments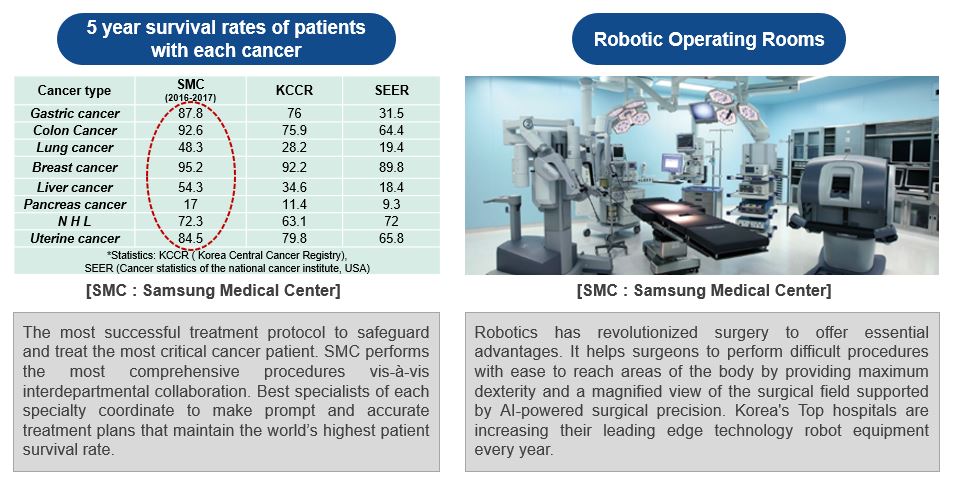 More Info


Major treatments
Any health issue can be treated in our Korea's top hospitals
We aim to make you healthy and happy